NetEnt is a name synonymous with online slot casinos and videoslots. We've no doubt that you've played one of their games before, if you frequent casino slots casinos. They've won award after award and when you look at their portfolio, there's no wondering why. We wanted to pay tribute to one of the best online slot providers out there, so we've put together this list of the best NetEnt slot casino games to sink your teeth into. Whether you've played some of their biggest hits hundreds of times before, or you're brand new to their catalogue, start right here to find the best and brightest of their videoslots, right here on Late Casino. Enjoy!
Reel Rush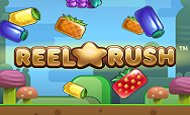 They say you should always get your 5 a day, and NetEnt have kindly helped us out with Reel Rush Casino Slot. Fruit is the theme in this homage to fruit machines, with a little bit of a twist (wait until we get to the respins!) Your aim is simple, match the fruit symbols to build your winnings and if you're lucky you'll trigger that respin bonus round. But what is Reel Rush like to play? The numbers don't lie: 5 reels, 5 rows, Up to 3125 ways to win (seriously…), betting begins at 50p and goes up to £100 per spin and RTP 97%. So, already we can see that this game means business. This is one for big betters with the nerve to hold out for fewer but bigger payouts, although that lofty 97% RTP is well and truly on your side here. So, that 3125 number is what you're all dying to know about right? And remember how we mentioned that respin feature? Well the two are connected. Take a deep breath as we try to explain it! Each time you win on a payline, you trigger a respin. When you get to 5 respins you're greeted with a bonus round. Simple so far, right? The first bonus round is 8 free spins. Then, each respin you're given after that features a different number of free spins attached to it. And with that, the ways to win increases. It starts off with 45 ways to win and grows to reach 3125. If you're head's in a spin thinking about all of those spins then just hit play already! It's as unique as it is exciting and the perfect way to kick off our NetEnt countdown.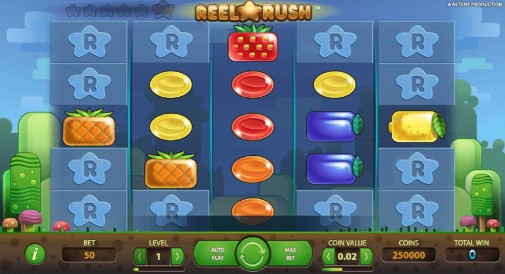 Gonzo's Quest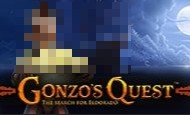 The fable of El Dorado, the lost city of gold, was the launch pad for many a conquistadores quest. This time, you're joining one and you're searching for gold too. Join Gonzo as he attempts to find that long-fabled city in one of NetEnt's best looking and most inventive games. Onwards! To the numbers: 5 reels, 3 rows, 20 paylines, play from 20p to 50 per spin and RTP 96%. Trek across the ruins of Ancient Peru to see if you can uncover what those brave treasure-hunters never could - piles of gold! Although, NetEnt do give you a pretty good helping hand with this game. You can trigger 10 free spins and hidden somewhere in those spins is a 15x multiplier of your winnings. And you can win up to 5x your stake in the base game, and that's without the free spins backing you up!This game has a really high volatility and that 96% RTP means that you're probably going to do a lot better at striking gold than the conquistadores of years gone by. And Gonzo's Quest Slots Casino is a beautifully designed game so we're pretty sure that this is going to be a big hit with those of you who like to test your nerves in search of the big wins!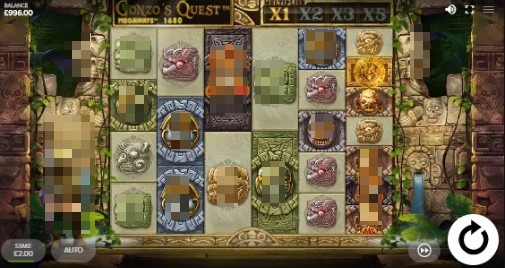 Twin Spin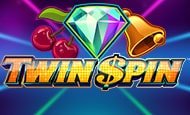 Imagine you had a classic fruit machine but you propelled it into deep space somewhere in the future. That pretty much sums up the look and feel of NetEnt's Twin Spin Casino Slot, which is our number 3 pick. It's an homage to fruit machine games that ramps up the excitement with a little futuristic makeover into a 5 reel video slot. Exciting already? Let's look at the digits:5 reels, 3 rows, 243 ways to win, betting runs from 25p to £125 per spin and RTP 96.6%. The beauty of this online slot is the quality of the main game. It's fast-paced and beautifully designed - definitely great if you want a break from some of the more complex, bonus-packed videoslots out there. But, if you just can't get enough of the added extras you typically find in an casino slots game, then you'll probably get a pretty big kick out of its Twin Reel feature. 2 symbols will expand across a reel each, which means that you're increasing your chances to win, by up to 1080x your stake. So for a relatively quick and dirty game, you've still got that added tension of will you or won't you hit the twin reel bonus. ANd if you hold your nerve, the volatility will be on your side, so get ready for coins to start raining!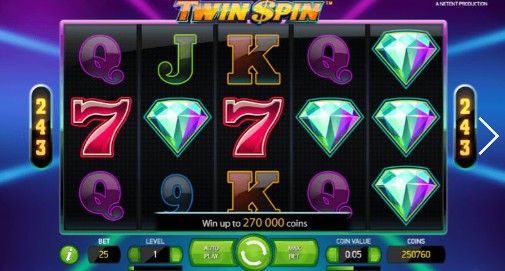 Starburst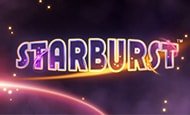 No, not the fruity sweet, although we reckon it would be quite enjoyable to play our number 2 NetEnt pick - Starburst Slots Casino - with a packet of sweeties by your side. But that's beside the point. Starburst is a colour-popping, ever-so-slightly vintage looking online slot that is guaranteed to brighten your days and take you back to some old-school arcade classics! Let's look at how Starburst stacks up: 5 reels, 3 rows, 10 paylines, play from 10p up to £100, so covers most styles of play and RTP 96.1%. There aren't any extra bonus rounds as such, no prize picker, no extra screens with juicy bonuses to uncover. But don't be fooled, there's a ton of sticky wilds that also expand across their reels that help you to buold your wins. But really, this game is all about testing your skill as a slots player, as opposed to blowing your mind with crazy, convoluted extras. Plus, you can win anywhere up to £50,000 so who needs extras quite frankly? Brighten your day with this glossy number and you'll see what all the fuss about NetEnt is really about!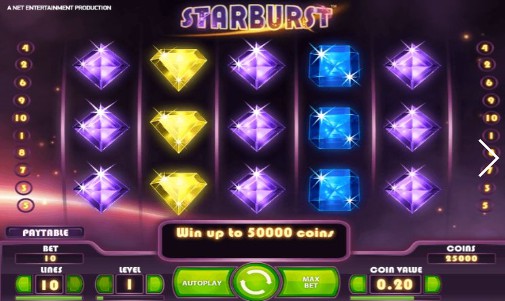 Aloha!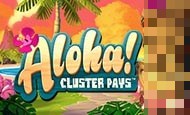 Do you dream of an escape to a far off land, full of flowers, white sandy beaches and tropical cocktails? Let Late Casino take you there with Aloha! Casino Slot - topping the list of the best online casino slots games from NetEnt. Drink in the swaying palm trees and the majestic volcano as we see what treasure awaits us in this dream holiday destination. So, how does Aloha look on paper? Let's cast our eye over the stats: 6 reels, 5 rows, 10 paylines, betting range: 20p minimum, £200 maximum and RTP 96.42%. Now, this game has a pretty average 10 paylines and its volatility is at the lower end. But the betting range going all the way up to £200 and the 96%+ RTP more than makes up for that. If you play the long game then this videoslot is for you! We can't possibly fail to mention the free spins! The postcard stamp triggers the free spins and you can win up to 12 at at time, depending on how many stamps you land. Plus, there's sticky respins so you can bag yourself a near enough unlimited amount of spins once the free spin round has started. The tiki masks also stack on the reels so there's plenty to play for!