We're not sure how much you keep up with slot casino industry news and awards, but if you are a keen spectator of industry updates, then you will have of course heard of Leander. That's because the 2008-founded studio has been a shining light in so many nominations for best game over the last decade they've been active. If you've not heard of them before, that's what this blog is here to change. Their games are creative, unique and always provide a never-before-seen twist on some of the more tried and tested themes you tend to see from more old-school developers. So, what are you waiting for? Let's crack on with our top 5 Leander casino slots games you can play right here on Late Casino. We hope you enjoy discovering their catalogue as much we have!
Candy Burst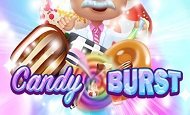 Did you ever catch yourself completely addicted to Candy Crush Casino Slot and all of its spin-off a few years ago, playing them every chance you could get to your phone? Ever found yourself wondering how much better they'd be if you could win massive jackpots from them too? Well, Leander's Candy Burst does exactly that! Let's take a look at the numbers, shall we: 3 reels, 5 rows, 25 paylines, maximum bet of £100 and RTP 95.01%. First thing's first, this game has an extremely high volatility, which makes it perfect for those of you who don't mind playing a waiting game for bigger payouts. Check! Second, the game's bonus features are always lurking around the corner, so Leander haven't scrimped on the extra opportunities to make more money! The best part of the extra features is the fact that the free spin symbols and the multipliers that are liberally dotted about can also lock on whatever reel they appear upon. That way you get more chances to win. Couple that with the very reasonable RTP and that volatility and there's no telling where your winnings could go. Take a bite out of that juicy piece of candy and you'll be feeling sweet for days.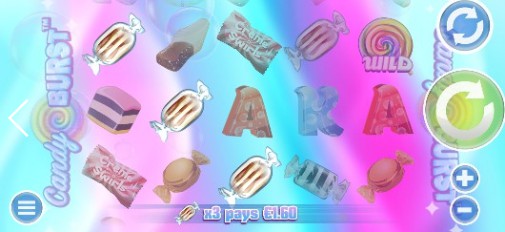 7 Lucky Dwarfs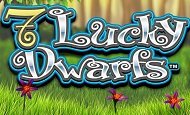 Snow White has proven to be a pretty rich seam for slot casino game developers to mine. After all, this isn't the first 7 Dwarfs themed slot we've seen. However, we're always impressed with Leander's twists on well-worn themes, which is why it's made it onto the list at number 4. Snow White features in this game, but really it's all about the lucky Dwarfs when it comes to making money. So, what's 7 Lucky Dwarfs like to play? Here's the stats: 5 reels, 3 rows, 20 paylines, bets range from 20p to £100 a spin and RTP 95.31%. Now, Snow White is still just as keen to help you and the Dwarfs out in this game as she is in the Disney classic. She actually has the power to halt your free spin countdown, which means you're getting more bang for your buck when it comes to the free spins feature. There's a Dig the Mine game, which sees you helping your 7 new friends dig deep into their mine to uncover a multiplier of your bet! There's also the Mirror, Mirror round (naturally), which is triggered when you get the magic mirror on reels 1,4 and 5. Those mirrors will then reflect back high value symbols, adding to your jackpot. If you're a lover of fairy tales and slots with a great story flowing alongside the gameplay, then 7 Lucky Dwarfs Slots Casino is the lucky pick for you!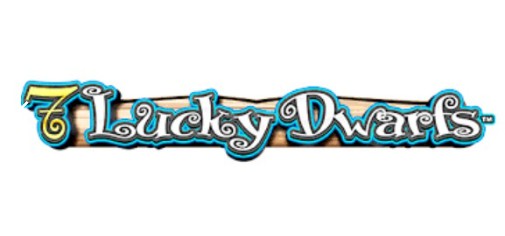 Force of Nature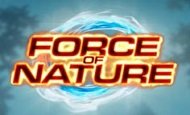 In 2019 alone, the UK has seen the hottest day on record as well as a month's worth of rainfall in one, miserable afternoon. That's British weather for you. So if you're used to the weather never being able to make its mind up, then you are going to get along famously with our number 3 Leander pick, Force of Nature Casino Slot. Although things are a lot hotter and more humid here! So, what's the forecast? 5 reels, 3 rows, 20 paylines, bets from 20p to £100 and RTP 95.88%. So, you've got monsoons, tropical storms, lightening… the list is endless. But what about the actual game - how likely are you going to be a winner. Well that nice high RTP goes perfectly in hand with the game's sky high volatility. And we all know what that means… if you can hack the changeable weather then you're in for some nicely filled pockets. And it's not just the weather that's dramatic, there's some splendid bonus extras for you to enjoy too! There's some free spins, 10 to be exact, which will have your jackpot whirling around like a tornado and helping it to grow in size thanks to the sticky wilds contained therein. Speaking of the wilds, you could bag yourself up to 50x your stake if you land a few of those in the right places. Definitely the perfect game for whiling away the hours, and definitely on a rainy day!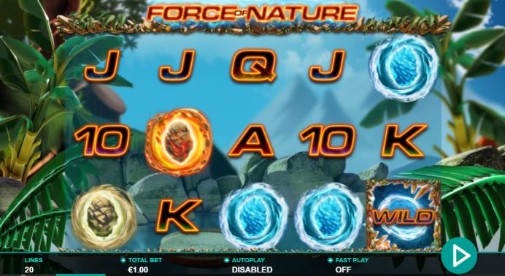 3 Blind Mice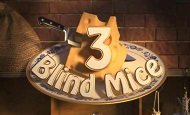 So, the theme for this one might at first appear a little strange. A classic, children's nursery rhyme doesn't, at first glance, seem like exactly the kind of theme that would lend itself to slot casino games online. But, this is a game where Leander really come into their own. It's obvious why this studio has been up for so many awards because this is a gorgeous looking slot game that does an awful lot with a quirky theme. So, how does 3 Blind Mice Slots Casino stack up? Let's take a look (forgive the pun): 5 reels, 3 rows, 20 paylines, betting goes up to £100 and RTP 96.16%. Now we've got the numbers out the way, are you ready to cause fun and frolic with these 3 little rodent friends? The action is set in the kitchen of the farmer's wife, as you and the mice scuttle from place to place, trying to get yourselves some cheese. But we all know it's a different kind of cheddar you've come here for. What about the winning potential. Don't give up on the cheese just yet, as it's the game's wild. The farmer's wife also makes an appearance, triggering the bonus game, a Whack-a-Mouse game where you get to knock a mouse out and win extra prizes (or more whacks for future!). This game is packed full of extra modifiers - too many to mention in a short blog like this - so it's definitely worth your time, just to uncover some of the inventive ways Leander have found to make this one of the most enthralling, entertaining and gorgeous-looking games around.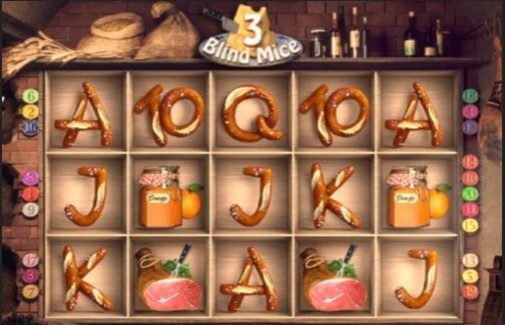 Africa Goes Wild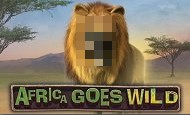 Can you hear the savannah calling? Do vast, sun-drenched planes speak to you? Do you want to spend time with the world's most elusive animals? Well, Africa Goes Wild Casino Slot has it all, and you don't even have to leave your sofa to experience it. That's right, Leander's take on the safari theme - Africa Goes Wild- has stampeded its way to the top of our top 5 countdown. First, let's look at the game's charts, as it were: 5 reels, 4 rows, 1024 ways to win (can you see why this is number 1?!), play from 40p to £20 per spin and RTP 96.1%. We've got to first and foremost mention the animation in this game. Leander have really outdone themselves when it comes to game design with this one. But really, it's those 1024 paylines that keep you playing. The lion's paw in the mud is the scatter symbol. All you've got to do is spin this on reels 1, 3 and 5 and you'll get a bunch of free spins - which always means more ways to win! Then there's the expanding wild, better known as the Animals Go Wild round. One of the safari characters will expand across one or more of the reels so you get the chance to build your jackpot up even more. If you really fancy going wild with a game that perfectly marries the excitement of loads of ways to win and something that's, quite frankly, gorgeous to look at then Africa Goes Wild is the slot casino game for you. A worthy number 1 in our countdown!