If we asked you to close your eyes and imagine a casino slots game developer that poured equal amounts of time, effort and quality into glossy graphics, streamlined, fast-paced gameplay and mobile-optimised video slots - who would immediately spring to mind? That's right, in this blog we're putting Pragmatic Play under the microscope. One of the biggest and most prolific slot casino game providers in the world right now, they've got a portfolio rich in games that take you all over the world, not just in geography, but also way back in time to ancient cultures and moments in history! They're also suckers for a bit of retro, fruit machine style gameplay (us too!) so they're really a provider for many a player. So let's take a look at our favourite 5 Pragmatic Play casino slots games to play right here on Late Casino!
Diamond Strike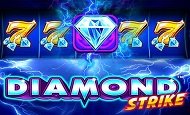 When we think of a Saturday spent in the pub, we always think of 3 things. Pints, crisps and a stint spent at that fruit machine in the corner over there. If you were always a fan of an old-school fruit machine then Diamond Strike is the Pragmatic Play game for you! Here are Diamond Strike's stats: 5 reels, 3 rows, 15 paylines, bet from 15p to £75 and RTP 96.48%. We love this game because it looks and sounds fantastic. The graphics are glossy enough to give this game a little bit of vegas sheen, while still staying in-keeping with the fruit machine theme. The diamond of the title sleams out from the reels and also functions as the wild. And,probably kind of obviously, the Free Spins logo gives you just that - a boatload of free spins! Pragmatic haven't finished there though. They treat us to a jackpot round where you get the chance to win up to 1000x your initial bet, Trigger that by spinning 3 lucky 7s. They call them lucky for a reason, after all! With an RTP nearly scraping a very generous healthy 97% you're sure to strike it rich with Diamond Strike Casino Slot!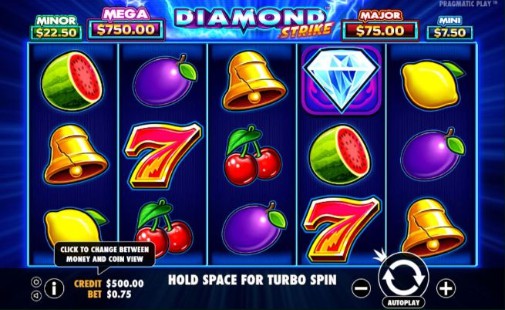 Pirate Gold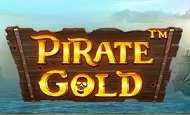 Yo ho ho, it's a pirate's life for us! And it will be for you when you play our number 4 pick in our Pragmatic Play rundown, which goes to Pirate Gold Slots Casino. Join this ship of swashbucklers as you go sailing the seven seas in the hunt for gold to line your pockets with. Let's see the vital statistics going on behind the scenes of Pirate Gold: 5 reels, 4 rows, 40 paylines, minimum bet is 40p and the maximum is a hefty £200 per spin and RTP 96.5%. This is a great looking game, but we knew that coming from Pragmatic, right? But let's get to the meaty stuff… the treasure chest of goodies buried within the game and how to unlock it! There's plenty of multipliers to take advantage of, so your pirate's booty always stands a chance of getting bigger! Fancy some free spins? Well you can nab some and across those free spinning reels you'll be treated to extra wilds and multipliers too! A pirate's life turns out to be pretty profitable! The volatility is  nice and high and you could even win 32,270x your original bet thanks to an extra free game featuring a bag of treasure. Take a swig of rum and hop on this pirate ship!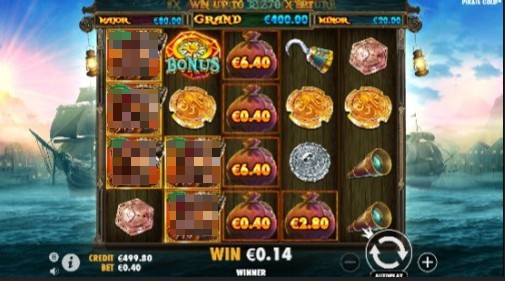 Dwarven Gold Deluxe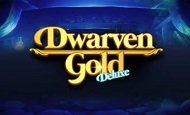 Ever wonder what made Snow White hang out with a bunch of dwarves? Well, Dwarven Gold Deluxe Casino Slot might help you figure that out! These boozy little dudes are on a treasure hunt and they want you to join in. Grab your tools and a pint of whatever they're having and enjoy this fairy tale-themed adventure! What's Dwarven Gold like from a stats perspective? Let's have a look: 5 reels, 3 rows, 25 paylines, minimum bet: 25p Maximum bet: £125 and RTP 96.18%. A higher-than-average volatility and and that nice, high RTP means that you're probably going to enjoy fewer but bigger wins in these dwarves company. But, there is, of course, some bonuses to help you build those winnings! And really, it's all about the free spins. Land on the game's scatter and you'll be granted 7 free spins - talk about a wish come true! But it doesn't end there! You get extra wilds when you take your free spins so you stand every chance of bumping up that win. The only thing small about this game is the dwarves themselves, and what they lack in height, they more than make up for in generosity.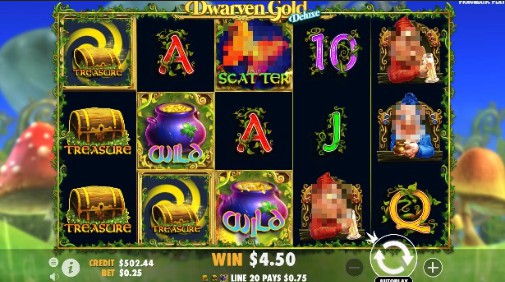 Jokers & Jewels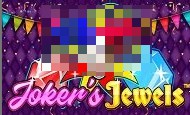 Sleek, simple and all about the gameplay. That's why Jokers & Jewels Slots Casino nabs the number 2 spot in this list. While tons of bonuses, added extras and flashy looking animations are what Pragmatic Play do best, they've done a lovely job at paring things down with this game and making it all about a fast-paced, classic online slot. What does Jokers & Jewels have to offer? Let's look at the numbers: 5 reels, 3 rows, 5 paylines, A lower betting range of 5p to £25 and RTP 96.5%. This is a massively volatile slot, so what it may 'lack' in bonus features it more than makes up for is sizable payouts, as long as you're patient! But it's not without its surprises, that's for sure. Fancy increasing your bet a whopping 250x? Well all you need to do is spin upwards of 3 crown scatters so you can still be rewarded with treats here and there. But really, the beauty of this slot is the fact that it strips everything back and celebrates the beauty of a well-designed game and sometimes that's just enough to get the adrenaline pumping!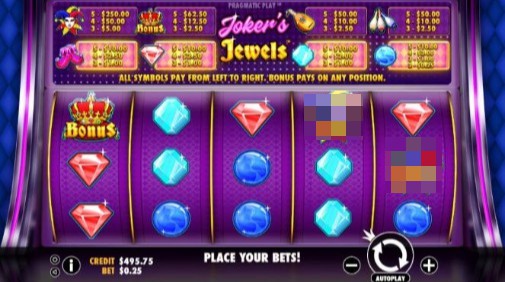 Mustang Gold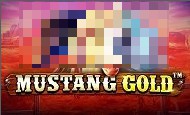 Topping the list of the best Pragmatic Play online casino slots games to play right here on Late Casino is Mustang Gold Casino Slot. Get ready to mount your trusty steed and ride out into the incredible landscapes of the wild West of America. What more could you ask for from a game? Well, let's see how Mustang Gold measures up: 5 reels, 3 rows, 25 paylines, a betting range of 25p to £125 and RTP 96.53%. Take a step away from the world that you know and experience the freedom of a rancher. Thanks to the detailed illustrations and animations on this Pragmatic Play slot, you would be forgiven for thinking that actually are in the West! This is a wild stallion of a game with a higher-than-average volatility and a decent betting range so some serious wins could be all yours! There's a mighty black stallion symbol which can increase your original bet by up to 20x, so there's surprises in store, that's for sure. Pay a visit to the blacksmith for some horseshoes and benefit from a money collect game. Pick a shoe and uncover a cash prize. Not bad, not bad at all!