If we said to you 'super-cute fluffy animals in a variety of situations, all working together to win you heaps of cash' - what immediately springs to mind? Okay, we led you down that path, because surely you know what we're talking about now? Yep, that's right, it's Eyecon's Fluffy Favourites franchise casino slots. And let's face it, Eyecon were NOT messing about when then created this one, because there's heaps of them in the franchise! So many in fact that we've put together this handy top 5 countdown of the best in the franchise so you know exactly where best to get your fluffy fix!
Fluffy in Space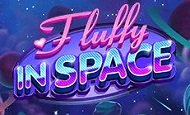 When you've conquered all of earth with this fluffy franchise, where else do you have to go but space? Following the success of the original Fluffy Favourites online slot, Eyecon take our favourite cute critters into deep space for their next adventure - Fluffy in Space Casino Slot. Let's look at the numbers behind this giant leap for the Fluffy crew: 5 reels, 3 rows, 25 paylines, bet from 25p to £12.50 and RTP 96.3%. Visually, the game is very different from the original, which is thanks to the galactic theme. While there's not a huge betting range, there are some stellar bonuses to sink your teeth into. Really, it's all about the free spins with Fluffy in Space. Because you can trigger them a whopping 50 times! And you know what free spins mean? More chances to win! Not content with offering you an amazing free spin bonus, you can also multiply your winnings by up to 500x if you land 3 pink elephants on the middle 3 reels. It's not the most volatile in the Fluffy family, but the space theme is a cute and kitsch update that more than holds its own.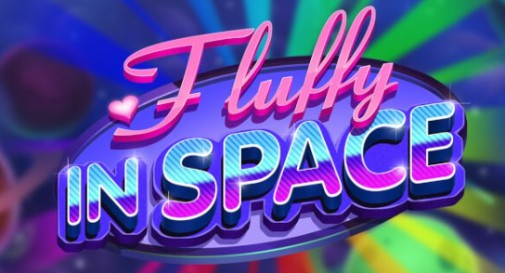 Fluffy Too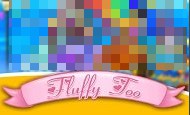 Some people say that sequels aren't as good as the original, but we beg to differ, as do Eyecon. Second in our countdown and holding the number 4 spot is the first sequel in the franchise, Fluffy Too Slots Casino! Our fuzzy friends are on a trip to the seaside this time and they're playing on the beach and indulging in some ice cream, in between bagging you some tasty wins of course! The numbers in full: 5 reels, 3 rows, 25 paylines, play from 25p to £12.50 per spin (this isn't one for the big betters!) and RTP 95.3%. We know what you're thinking. That maximum bet limit is kind of, well… low. But don't worry, while this may seem like a game for a more casual player, Fluffy Too has a few added extras that are more than capable of bumping up your winnings. Most notable of these is the Coin Pusher game. It's a prize picker round that takes the shape of a classic coin slider game that you'd find in an arcade. You're playing for a fluffy character, but when you get your fizzy friend, you also reveal bonuses of up to 100x your winnings. A day at the beach has never looked so bountiful!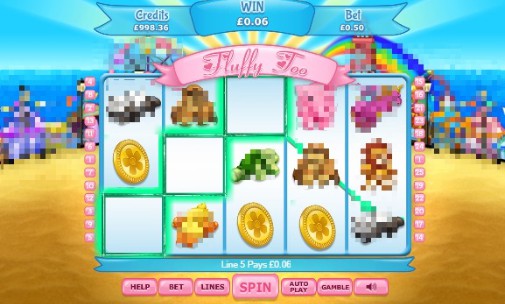 Fluffy Favourites Fairground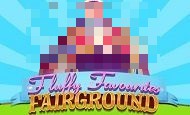 Roll up, roll up! Fluffy Favourites Fairground Casino Slot is bringing all the fun of the fair in our number 3 pick. And this is a really beautiful looking online slot game, designed beautifully by Eyecon and mobile optimised if you just can't put down this particular version of these beloved fuzzy characters. So, what stats are we working with in this version? Let's take a look: 5 reels, 3 rows, 25 paylines, bet from a minimum of 1p all the way up to £50 and RTP 95.3%. All pretty standard, so let's get to the real juicy stuff - the bonus games! And since this is the fair, the extras here really are a doozy! Get 2, 3, 4 or 5 pink elephants (characteristically lucky throughout the franchise) and you'll be rewarded with 10, 100, 500 or 5000 coins respectively. Which is pretty good, right? Well, try landing a dragon and you'll get 1000x your original stake. Top those numbers off with a health free spins round where you can grab up to 400 free spins, this is one fairground ride we'll never get sick of!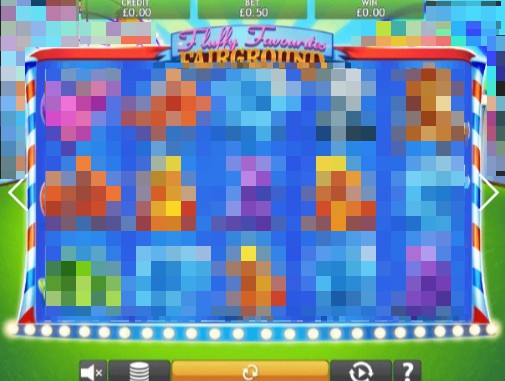 Fluffy Favourites Jackpot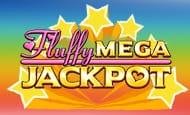 Second place in our Fluffy casino slots game countdown is Fluffy Favourites Jackpot. Eyecon really flipped the script with this one because they've created a jackpot version of the saga. It all boils down to building up your jackpot as the game progresses and winning it all with a lucky spin! Now for a peek at those jackpot numbers: 5 reels, 3 rows, 25 paylines, bet from 1p to £50 and RTP 89.9%. The aim of the game with Fluffy Favourites Jackpot Slots Casino is to consistently top up your jackpot until you strike it lucky and can make it all yours. Traditionally, jackpot games don't always have a ton of extras, but this one breaks the mould and that's in the shape of the Toy Box game. Land 3 claw symbols, just like the kind you see in those toy pick games in real life, and you'll start the Toy Box round. Then you get to select a different fluffy character each time, who will reveal a  multiplier. We love that this version of the game changes things up a bit. While the RTP sits in the high 80s, it's worth holding out for that big jackpot, especially if you land a good multiplier.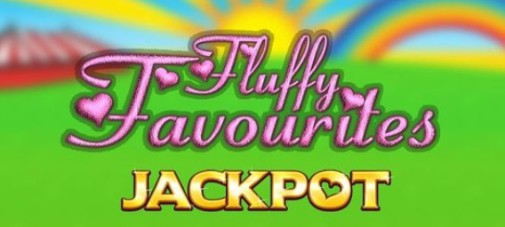 Fluffy Favourites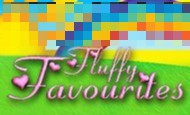 There's absolutely no way we could do a top 5 countdown of the best Fluffy casino slots games and not give the number 1 spot to the original! It all started here, with the very first Fluffy Favourites by Eyecon! Here's the numbers that the original boasts: 5 reels, 3 rows, 25 paylines, minimum bet: 25p Maximum bet £50 and RTP 95%. Animal lovers, cuddly toy lovers and online slot games lovers all rejoiced when Eyecon released the original Fluffy Favourites Casino Slot. Packed full of the cutest little critters, it benefits from a great RTP and a high volatility so all that cuteness is nicely offset by winning opportunities!  There's also some bonuses  to enjoy, most notably is the Toy Box feature. Pick a fluffy creatures and earn a multiplier. And if you're lucky, it could be up to 100x your stake. We bet that Eyecon thanked their lucky stars that they took a chance on a cuddly toy themed game as this is now one of the most well-loved and amazingly popular casino slots games out there. The original and best tops off our list!