A year can go by pretty quickly, and already we're way over halfway through 2019. And we've been playing more and more casino slots games than ever this year! Whether you like a well-realised, beautifully animated saga with bonus features a-plenty, or you're more of a thrill-seeker who likes a high volatility, bare bones base game, here at Late Casino we've got every possible online slot game to suit every kind of player. To help get you started though, we've looked at the stats and we've put together this list of the top 5 casino slots games of 2019 that you can play right here at Late Casino. Whichever you choose, we know you're going to find something you love!
Great Rhino - Pragmatic Play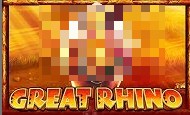 Can you hear the call of the wild? 2019 saw the release of the live-action version of The Lion King, but with this Pragmatic Play online slot, we've got a different king of the wild - the Great Rhino Casino Slot to be exact! With super realistic graphics, smoother than smooth animation and mobile first design, this is the perfect game for any player who wants a taste of safari on the go! The stats: 5 reels, 3 rows, 20 paylines, bet from between 20p and £100 and RTP 96.53%. But let's get to the fun stuff shall we? On this safari you're not just treated to up-close-and-personal moments with some of nature's most majestic animals, you're also treated to a bunch of added extras that help you to build your winnings. There's a trust free spins round. Couple that with the streak respins and you're looking at potentially huge jackpots. And speaking of jackpots, you've also got a chance of winning 500 times your original bet. We don't know about you but we're really feeling the love tonight when it comes to this extraordinary safari-themed game.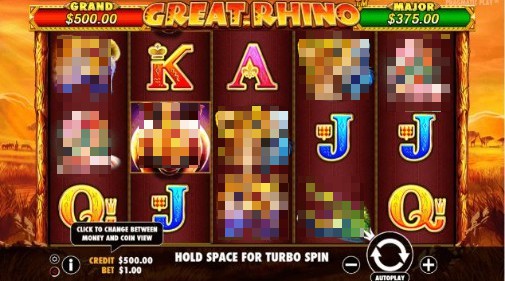 Gold Rush! - Pragmatic Play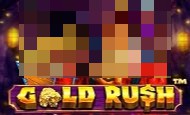 2019 has been a brilliant year for casino slots games, and it's been a particular bumper year for developer Pragmatic Play, because here they are again in our top 5 countdown. This time, they're taking us all the way back to the American West at the time of the titular Gold Rush Slots Casino, in the hopes of finding enough gold to fill your pockets. And this high-ish volatility game means that big gold jackpots are almost certainly in your future. Let's have a look at the all-important stats: 5 reels, 3 rows, 25 paylines, bet from 25p up to £125 and RTP 96.5%. First thing worth mentioning, as is the case with pretty much all of Pragmatic Play's games, is the overall look and feel of the game. The reels are set in a rickety old wooden frame and the background is a warmly lit cave. The soundtrack adds an immersive feel and you reallly start to feel like you're down a gold mine with your fellow miners! But really what we want to know how to make all that gold ours! And that's all down to the progressive bonus round - it's all about the free spins. Whenever you land a bundle of dynamite, you'll collect them in a case above the primary game reels. When you've got 10 of these bad boys, you can use them to explode through the mine during your free spins which means the chance to strike gold is increased considerably. And with a pretty high volatility, we think your chances of striking it rich are looking pretty golden!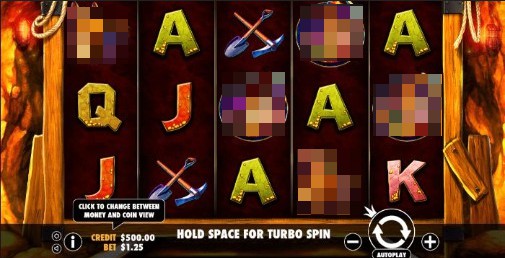 Fluffy Favourites Fairground - Eyecon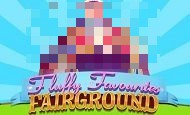 Roll up, roll up! The fair has come to town. Despite being released in 2018, this Fluffy Favourites Fairground Casino Slot is still proving to be immensely popular with casino slots game players this year, coming in at number 3 in our top 5 countdown. Our famous cast of fluffy friends take centre stage once more in this latest version of the online slot world's most famous franchise. But, what are the fluffy numbers looking like? Stats are: 5 reels, 3 rows, 25 paylines, betting ranges from 1p to £50 per spin and RTP 95.3%. That pretty respectable RTP is coupled with a medium volatility so you're going to get a pretty nice balance of big wins and frequent payouts. And, of course, being an Eyecon game, you're guaranteed to enjoy this on mobile just as much as on desktop or laptop. The fluffy pink elephant is the scatter and is the key to the free game feature in this franchise feature. Land 3 of your fluffy pink friends and you'll get 15 free spins, 4 of them will get you 20 free spins and 5, naturally, will award you 25 free spins. It's fluffy, it's fabulous and it's full of free spin opportunities. GIve it a go, asap!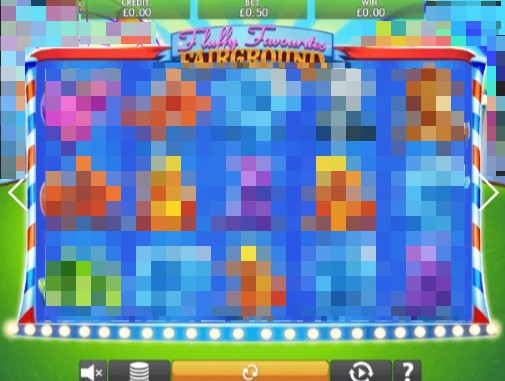 Starburst - NetEnt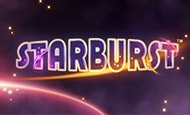 We may be nearly 20 years into the 21st Century but we are absolutely having a retro moment at number 2 in our 2019 casino slots countdown! These flashy flashback visuals are brought to you by none other than NetEnt and the game is Starburst - and boy is this sweet. Full of gleaming jewels and inspired by classic arcade games, this is a treat for the senses from the off. Let's take a look at these fruity slot stats first: 5 reels, 3 rows, 10 paylines, bet from 10p to £100 per spin and RTP 96.1%. Now, if you're in the market for a casino slots game with a whole heap of bonus features, Starburst Slots Casino isn't it. It doesn't really have any extras. But, it does have sticky wilds, which transforms the base game into something far more exciting than the sum of its parts! What you're keeping an eye out for is the sticky wilds feature, which is triggered when you land 3 regular wilds on the middle reels. They then expand and give you some free spins for good measure! Oh, and did we mention that you can win up to £50,000? Starburst proves that you don't need a ton of extras to win big, big big! Glossy and fun, give this one a try!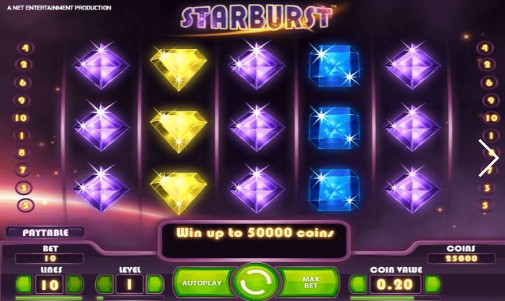 Chilli Heat by Pragmatic Play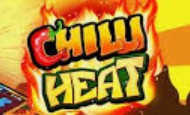 How could we possibly top Starburst, we hear you ask? Well, if you fancy being whisked away from the glossified retro 1970s fruity-inspired pub slot and want to find yourself slap bang in the middle of a sizzling Mexican fiesta, then you'll understand why we've made Pragmatic Play's Chilli Heat Casino Slot number 1 in this countdown. Caliente! First? Here's those sizzling stats: 5 reels, 3 rows, 25 payline, a betting range of between 25p to £125 and RTP 96.52%. This is a medium volatility casino slots game, so coupled with that excellent RTP your chances are looking hotter than the 2019 heatwave! Phew. In a complete 180 from the bonus feature-less Starburst, our number 1 pick is chock full of spicy little extras. Free spins crop up a generous amount and you're also treated to a jackpot round, but it's called 'money re-spin mode', in this particular game. But more importantly, how does it work? It's triggered during regular free spins and it lets you win up to 1000 x your initial bet. So really, who could want more? Great stats, beautiful graphics that are perfectly mobile optimised AND you can nab yourself a massive jackpot. We say, grab your sunscreen and shades because this is one of the brightest slot casino games out there!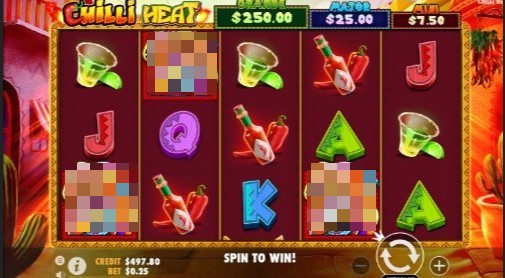 And thanks to mobile-first developer Pragmatic Play, this one is a beauty to play on the go with a mobile device or at the comfort of your own desktop. Scorchio indeed and a worthy second place in our Top 5 list!