You'know, we really love it when we get a chance to curl up on the sofa with our laptop and indulge in some of our favourite Late Casino slot games. Maybe after a hard day's work, or a rainy Sunday when you can shut the world away and indulge in a spot of jackpot hunting. However, there are times when you're on the move but you've got a bit of time to kill. Maybe you're on a long, boring commute, or you're in the dentist's waiting room dreading what comes next, and all you've got for company is your trusty smartphone. Well, have no fear, each of the games on this top 5 list is perfect for playing while you're on the go. From glossy graphics to smooth gameplay, you're going to get as much out of these online casino slots on mobile and tablet as you do on laptop or desktop. Are you gamer on  the move? They scroll on down to discover our top 5 picks of online slot casino picks on mobile.
Rainbow Riches Pick N Mix - Scientific Gaming & NYX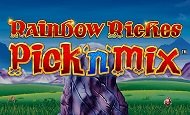 You may well remember Rainbow Riches - the original to this sequel. It's all about the adventures of a lucky Irish leprechaun and what treasures - or riches, we suppose- lay at the end of the rainbow. Well, Scientific Gaming and NYX have teamed up once more to create this sequel. It's a wild ride of big wins and it looks flat out gorgeous on mobile thanks to those HIgh-res graphics and the overall attention to details these developers have paid to the way this game runs on mobile. First, it's stats time: 5 reels, 3 rows, 20 paylines, minimum bet is 20p and maximum is a whopping £500 and RTP 96% All pretty standard, but we're particular fans of that wider-than average betting range. But the most interesting part of Rainbow Riches Pick N Mix Casino Slot is the 5 bonus games that can trigger at any point within the main game. So there's plenty here to keep you entertained. Luckily, they don't mess with a winning formula too much as there's still reliable old wilds and scatters there to keep the base game interesting. But the one you need to keep an eye out is the Road to Riches game because that's the path to a virtual pocket full of coins. Why and how?  Because on the Road to Riches you can stumble on a cheeky little jackpot of up to 500x your bet. Play it smart and the medium variance coupled with a robust 96% RTP will mean you pockets are only going to grow with this charming Irish-themed game.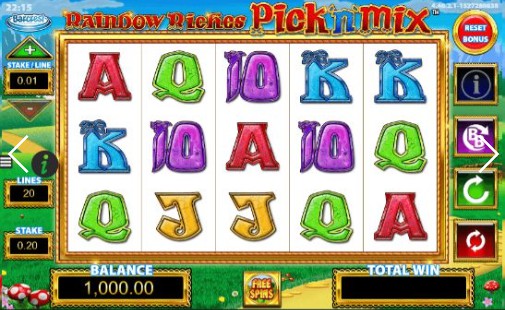 3 Genie Wishes - Pragmatic Play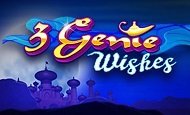 Have you ever been asked "If you met a genie and he granted you 3 wishes, what would you wish for?" Well, with Pragmatic Play's 3 Genie Wishes Slots Casino you don't have to waste a wish on jackpots and bonuses because this genie is here to grant you plenty of fun gameplay and more than enough chances to win. And we all know that Pragmatic Play is synonymous with mobile-friendly gameplay, so that's a given and it's only right that they appear on this list! (Spoiler alert: they crop up more than once!) First and foremost, let's take a look at the stats backing this game up: 5 reels, 4 rows, 50 paylines, bets range from 50p to £250 per spin and RTP 96.53%. So the set-up is pretty normal, but we do like that wider than average betting range, and 50 paylines is pretty generous too. But when you rub that magic lamp, there's a lot more awaiting you, and that's the bonus features, of course! You'll be begging for the genie to crop up as he functions as the game's wild, and will replace everything on the reels except for his home - the lamp! The lamp is the scatter and if you get 3 lamps then you'll be whisked away to the bonus game.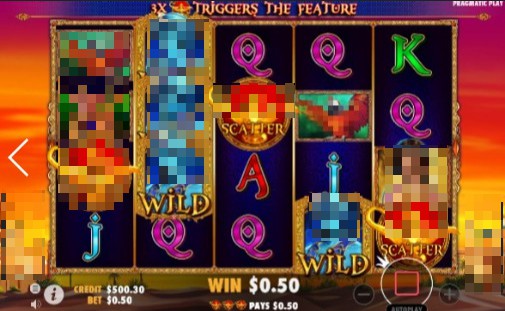 Egyptian Fortunes - Pragmatic Play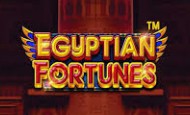 "Walk like an Egyptian!" The Bangles once sang. But did they know what fortunes the mysterious temples and pyramids of this ancient culture contained? Well, probably not because this game hadn't been invented then. But, you'll certainly be playing like an Egyptian thanks to Pragmatic Play's Egyptian Fortunes Casino Slot. Let's look at the stats (luckily, not in hieroglyphics!): 5 reels, 3 rows, 20 paylines, bets range from 20p to £100 a spin and RTP 96.5% As expected, this is a really slick looking slot game with gorgeous graphics. It's a reliable one to take on the go with you, as you can pretty much guarantee with Pragmatic Play, because they're very careful to make sure that their games are designed and built mobile-first, so no question that this very much deserves its spot in the top 5. This is a pretty high volatility slot so you'll more than likely be uncovered pretty hefty Egyptian treasures here. And there's also a free spins feature which crops up a fair amount, rewarding you with 6 free spins at a time, so that boosts your chances of winning too. Overall, we'd say Egyptian Fortunes is the perfect ancient culture-themed game for a very modern, on-the-go player!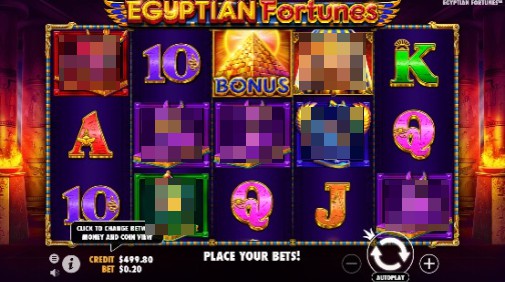 Happy Birthday - Eyecon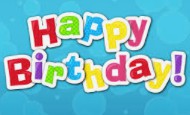 What's your favourite thing about your birthday? Cake? Parties? Presents galore? Well, with Eyecon's Happy Birthday Slots Casino casino game, you don't have to choose, you can have them all, thanks to this birthday party themed game. Let's have a look at what we're playing with first: 5 reels, 3 rows, 25 paylines, play from 25p to £12.50 per spin and RTP 95.4%. This is such a fun looking slot, we can't take our eyes off the candy coloured graphics and the lively background music really puts you in a celebratory mood! And it can be your birthday any day of the week thanks to how beautifully this game moves between screens. Play it on your phone and you can still enjoy the same quality visuals, gameplay and cheeky soundtrack! This is definitely a casual players game, and nothing evidences that better than the low and fairly narrow betting range. But there's always free spins and 2x multipliers to benefit from, and quite frankly, we love the colourful design it's a game that makes us grin from ear to ear wherever we are!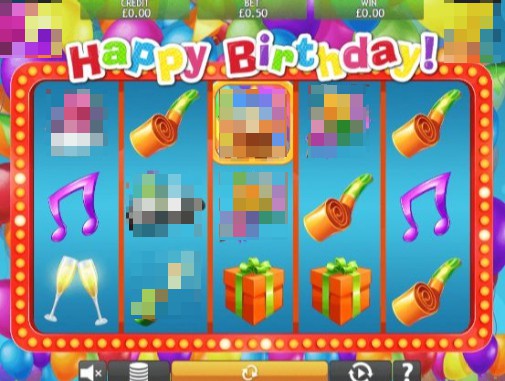 Madame Destiny - Pragmatic Play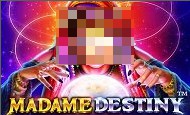 We told you that Pragmatic Play was going to feature prominently in this list, didn't we? And their spot at number 1 is quite rightfully occupied by Madame Destiny Casino Slot - a mysterious, exotic fortune teller who enchants you into her tent, ready to reveal the secrets of amassing a fortune to you. Are you ready to step into her world? Let's see what Madame Destiny's tarot has to offer you (by that we mean game stats!): 5 reels, 3 rows, 10 paylines, bet from as low as 10p up to £50 and RTP 96.5%. While the betting range is modest and the number of paylines isn't going to blow anyone away, Madame Destiny is still a game to make anyone sit up and take notice. Firstly, those gorgeous, jewel-tone visuals are a feast for the eyes. The design is detail-oriented without being overwhelmed and not an ounce of that detail is lost on mobile devices. All credit to Pragmatic Play, there! On top of the relatively basic base game is the bonus features, most notable of which is the potentially unlimited free spins you could win. And you can even bag yourself 3 to 6x your original stake. We'd say, let yourself fall under Madame Destiny's spell, because it's certainly a magical playing experience.