For those of you that love the arty, design side of online casino slots games, then boy do we have a treat in store for you today! We're putting developer Genii (pronounced jee-nee-ahy, by the way!) under the microscope and recommending our top 5 games of their to play right here on Late Casino. But, that's not to say that they're not focused on getting you some big wins! Despite being a reasonably young studio, they have made some of the last few years most well-loved games, which we'll be detailing right here. So, get ready to appreciate some visual beauty and some big jackpots, thanks to Genii. Let's go!
Aladdin's Loot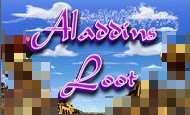 Arabian nights may not be the most unusual setting for a videoslot, but forget what you know, you're in Genii's world now and they take things to another level! Plus, fans of Disney will not be disappointed, as the film's animated characters form the basis of our number 5 Genii pick, Aladdin's Loot! First up is the stats. What is Aladdin's Loot Casino Slot like to play? 5 reels, 3 rows, 25 paylines, a betting range of between 25p to £2.50 per spin and RTP 95.4%. Okay, so this might not be a game for high rollers who love the cut and thrust of big bets and high volatility. But what it lacks in the betting range it more than makes up for in character, charm and delightful little added extras. Like we said, the whole Disney crew is here from the man himself, Aladdin, to the magic carpet, Princess Jasmine, his monkey sidekick and magical lamp - which, by the way is the key to the free spins. You might get or you might get anywhere as high as 200, so you've got more than ample opportunity to boost your jackpot! Oh and did we mention there's multipliers hiding in those free spins too? Get playing to find out!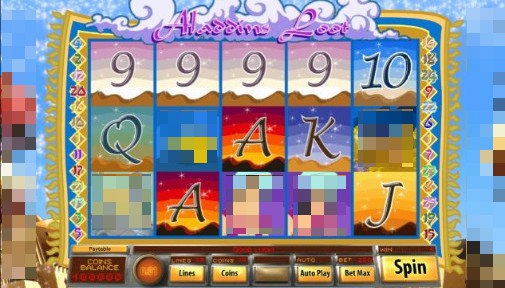 Age of Spartans Spin 16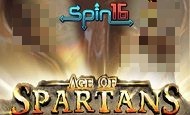 Were you paying attention in history class? Because we're travelling back thousands of years into the past to play alongside some of the most fearsome warriors ever know to man. That's right, our number 4 Genii online slot pick is Age of Spartans Spin 16 Slots Casino. Let's see what the game is like to play according to the numbers: 5 reels, 3 rows, 30 paylines, minimum bet 30p Maximum bet £38.50 and RTP 94%. We know what you're thinking… What's the Spin 16 part of the title all about? Let us explain. Spin 16 is a game mechanic that's unique to Genii and it takes online slot playing to another level. It basically boils down to the fact that you can choose which direction the reels spin. And you can do that for each reel on each spin. That gives you a better chance of lining up some winning combinations and being victorious in this Spartan battle. There's a 10x multiplier too! A large, green arrow moves across the reels. When it lands in just the perfect spot then you get to take advantage of that multiplier. It's also a gorgeous looking game, which we've seriously come to expect from Genii. With that Spin 16 feature we know there's no way you'll get bored of this any time soon. Suddenly, ancient history doesn't seem so dusty and boring anymore...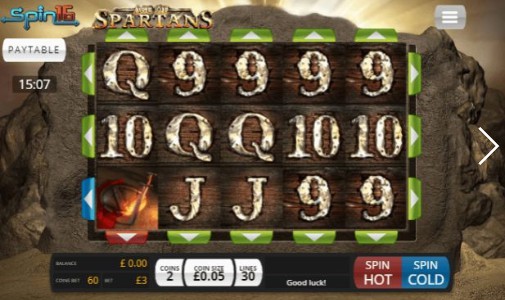 European Roulette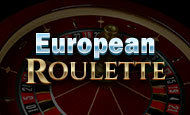 Fancy spending some time in one of the most glamorous and world-famous casino locations in the world? Yep, Genii are taking us on a journey to Monte Carlo to play at one of the best roulette tables this chic French town has to offer! And the best part? You don't even have to wear a tux or a glitzy dress - you can play in your slippers if you like because this is an online casino roulette table. Even better! Let's look at the numbers, shall we Play from 20p to £250 and RTP 97.3%. As it's a European Roulette Casino Slot we're pretty light on stats. Obviously, the game is fairly simple but of course, being roulette it provides some real high stakes fun, especially when you consider that upper betting limit of £250! The graphics are very true to life, as are the sound effects, as you watch that roulette wheel fire up, so if you want that thrill of an all-time classic then this is the game for you. And if you're a loyal online slot player, we'd suggest you be brave and give this a spin (literally) because we're sure you'll find something to love.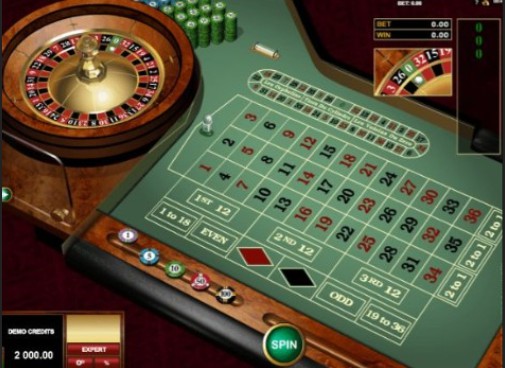 7 Chakras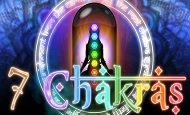 Ommm… Ommm… Do you feel at peace? Do your chakras feel aligned? If they don't, they certainly will be after you spend some time playing Genii's 7 Chakras Online Slots Casino. Inspired by the mysteries of Eastern medicine and philosophy, if you can tap into these energy centres in just the right way, you'll be rewarded with plenty of coins. So, what does our number 2 pick have going on technically? Let's take a look: 5 reels, 3 rows, 49 paylines, betting range is between 49p and £61.25 and RTP 95.88%. First up, this game is absolutely lush. If you've ever dabbled in the Eastern arts of yoga and meditation then you'll feel right at home. The New Age music and the jewel-tone colours will take you to a whole other level of relaxation and bliss! But relaxation is not necessarily what you want when playing an online slot, right? Well, don't worry, Genii hasn't forgotten about you thrill seekers! You've got a free spins round that's triggered by a glowing lotus - the king of all the chakras! Land 3 lotuses and you'll be treated to a free spin, 4 will get you 3 free spins and 5 lotuses will trigger 5 free spins. When you land multiple lotuses a giant animated lotus will fill up your screen and offer you a choice of 7 sacred jewels. Whichever one you pick will reward you with a  different multiplier of your winnings so far. Now that's what we call Eastern promise!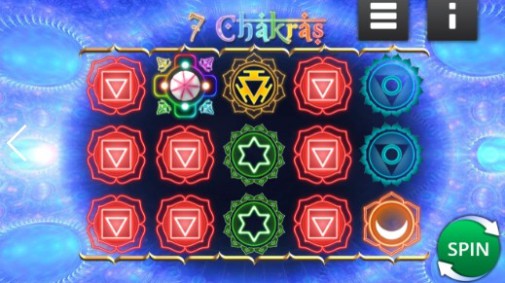 Age of Spartans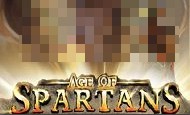 Here it is, our number 1 Genii online slot casino game you can play right here on Late Casino! And we're back to Ancient Greece and the Spartan Army once more. No, don't worry, we've not gone crazy and put the same game in the list twice! It's the original version of Age of Spartans Casino Slot and it's topping out list of Genii games! But what do these soliders have to offer us in terms of gameplay? Let's look at the stats: 5 reels, 3 rows, 9 paylines, maximum bet per spin is £11.25 and RTP 95.6%. We know what you're thinking, how can a game with a very narrow betting range and only 9 paylines be number 1 in your list? We hear you, and we know that it's a game you've got to be patient with this one and it will reward you with its ace bonus games. Trigger a whole boatload of free spins by landing 3 or more of King Leonidas's shield. AND, any winning combinations you spin with your free spin will be subject to a 3x multiplier. But here's where the thrill-seekers are catered for. If you fancy a gamble, you're given a choice to gamble all your winnings. So keep an eye out for the gamble button underneath the set-in-stone reels! And with that you could double your win. And if you're really lucky you could even times it by 4.